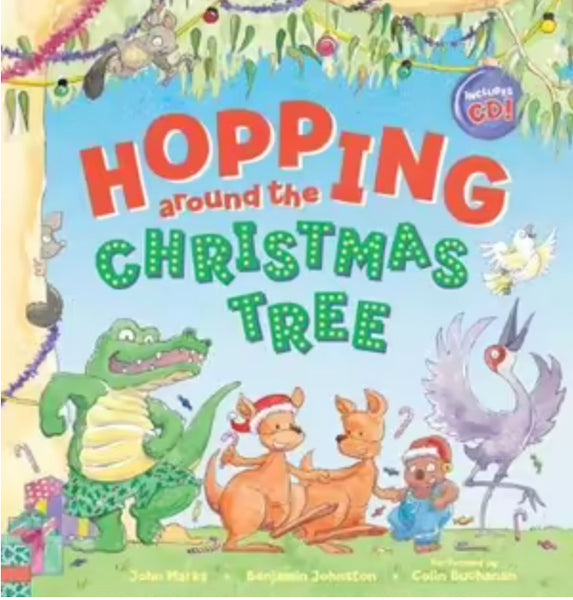 Hopping around the Christmas Tree! Hard Cover Book. Includes CD
Hopping around the Christmas tree, At the Christmas party hop. Pouches full everywhere you see All the joeys dance and bop!

Flapping around the Christmas tree, Let the Christmas bells sway. Later well have some worm mince pie And well look for Santas sleigh!

All the Aussie animals are coming for the big Christmas shindig. They're bringing decorations for the tree and yummy food to share. Sing along to this all-new Australian version of the classic song, Rockin Around the Christmas Tree with the BONUS SONG performed by Colin Buchanan!