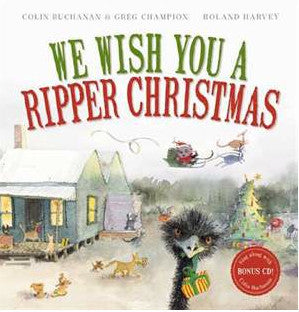 We Wish You a Ripper Christmas Hard Cover Book + CD
Give the gift of a true blue Aussie Christmas with this book and CD gift set. Sing along with the CD performed by Colin Buchanan, beloved children's songwriter and author. Filled with quirky illustrations of some of our most iconic Australian animals this is a fantastic picture book to put you in the festive mood.
Wombat Santa has lost his naughty and nice list! Throughout the book you'll check with the other Aussie animals to see if they can help Wombat Santa find his list in time to deliver the presents and make this a really ripper Christmas!
We wish you a ripper Christmas, A full-bore ripper Christmas, A deadset ripper Christmas, And a snappy new year!
Including a bonus CD, you can sing along with Colin, create your very own karaoke session, or laugh along to.