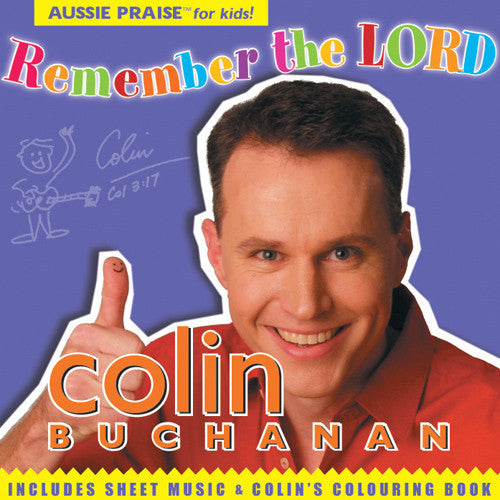 Remember The Lord CD, MP3 Album, Individual songs, Backing Tracks, Sheet Music Available
Select Album format:
---
Available as a CD album, complete MP3 album or choose from individual MP3 tracks, including backing tracks.  Remember The Lord Book.
Also available: Remember The Lord DVD
---
The re-release of our best selling children's CD of all time, featuring classics such as 'Isaiah 53:6' and 'The One And Only God'. Re-issue.
$2.00

$2.00

$2.00

$2.00

$2.00

$2.00

$2.00

$2.00

$2.00

$2.00

$2.00

$2.00

$2.00

$2.00

$2.00

$2.00

$2.00

$2.00

$2.00

$2.00

$2.00

$2.00

$2.00

$2.00

$2.00

$2.00

$2.00

$2.00

$2.00

$2.00

$2.00
$2.00

$2.00

$2.00

$2.00

$2.00

$2.00

$2.00

$2.00

$2.00

$2.00

$2.00
Remember The Lord Complete Song Book

PDF

PDF

PDF

7. The Old Black Crow (Mat 10:29-31)

PDF

PDF

PDF

12. Nothing Takes God By Surprise

PDF

13. Verse To Remember - Hebrews 1:1-2

PDF

PDF

18. Verse To Remember - Isaiah 53:6

PDF

20. Jesus Loves The Little Children

PDF

PDF

PDF

25. God's Map - The Bible

PDF

27. Verse To Remember - John 14:1-4

PDF

29. Verse To Remember - Revelation 3:20

PDF

31. Verse To Remember - Romans 6:23

PDF
5. All The Stars In The Outback Sky...

7. The Old Black Crow (Mat 10:29-31)

9. Australia Is An Island

12. Nothing Takes God By Surprise

13. Verse To Remember - Hebrews 1:1-2

18. Verse To Remember - Isaiah 53:6

19. When I'm Really Naughty...

20. Jesus Loves The Little Children

25. God's Map - The Bible

27. Verse To Remember - John 14:1-4

29. Verse To Remember - Revelation 3:20

31. Verse To Remember - Romans 6:23