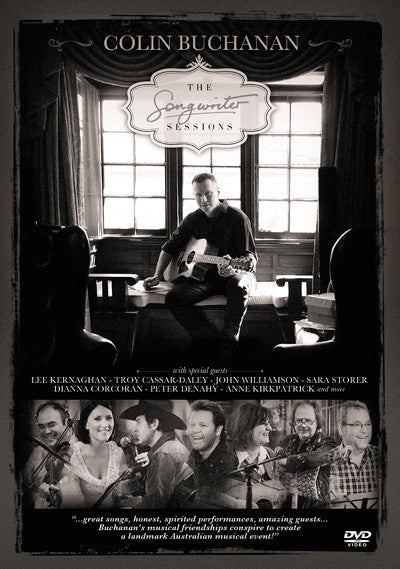 The Songwriter Sessions DVD
Also available: The Songwriter Sessions Album
---
The Songwriter Sessions is a unique celebration of the contribution Colin Buchanan has made as songwriter and go-to co-writer for over two decades. 
Recorded live-to-tape and filmed for what is a landmark in Australian music, Colin is joined by special guests John Williamson, Lee Kernaghan, Troy Cassar-Daley, Sara Storer, Diana Corcoran, Anne Kirkpatrick, Dobe Newton, Peter Denahy and Markus Meier. From the stirring "Song of Australia" to the mayhem of "Farm Cars", come on a 16 song musical journey of the places, faces and stories of Australia. 
DVD includes BONUS Behind The Scenes footage, "The Stories Behind The Songwriter Sessions" featurette and a scrapbook of stunning photos from the sessions.
Multi-region format.